---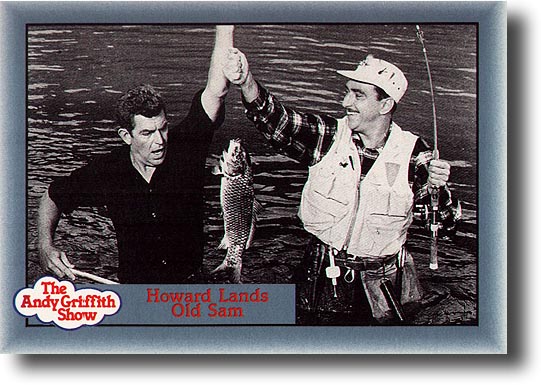 Everyone in Mayberry was shocked when novice fisherman Howard Sprague caught legendary silver carp Old Sam ("Big Fish in a Small Town," Episode #198).

"I consider it a triumph of science over animal cunning," explains Howard. The potato salad bait didn't hurt.

According to Howard, 90 percent of lake fish are caught when the water temperature is between 60 and 68 degrees.