---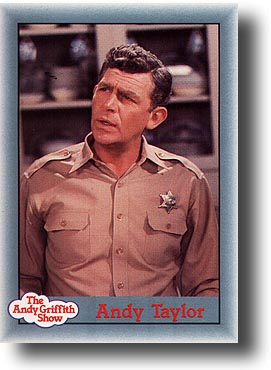 Andrew Jackson Taylor (Andy Griffith) is Mayberry's "Sheriff Without a Gun." He's also the Justice of the Peace. But Andy's much more than a lawman - he's the beloved patriarch of his hometown. Andy's a devoted father and a loyal friend. He lives by the Golden Rule.

As his friend and deputy Barney Fife will tell you: "You gotta understand. This is a small town. The sheriff is more than just a sheriff. He's a friend.. The people in this town ain't go no better friend than Andy Taylor."

Mayberry wouldn't be Mayberry without Andy.