---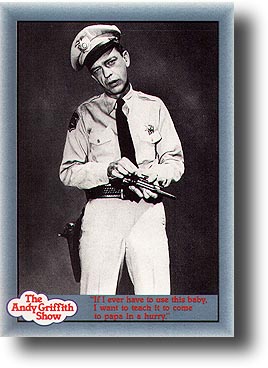 Barney discusses his "Old Roscoe," "blue steel baby" (that's gun to the rest of us):

"Well, I ain't much of a talker. In my business, this baby does my talking."

"There's three reasons why there's so little crime in Mayberry. There's Andy, and there's me, and (patting his gun) baby makes three."