---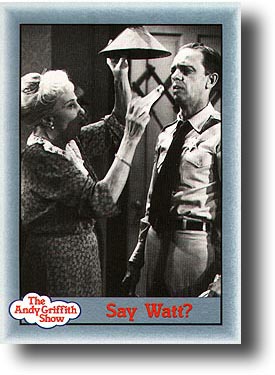 MRS. MENDELBRIGHT: This is a 75 watt bulb and the rule is no bulb over 40 watts. And you keep it on all night.

BARNEY: Well, I'm studying if you must know.

MRS. M.: I've seen you sleeping with it on.

BARNEY: Snoop! Snoop!

MRS. M.: You're afraid of the dark.

BARNEY: Bulb snatcher!