---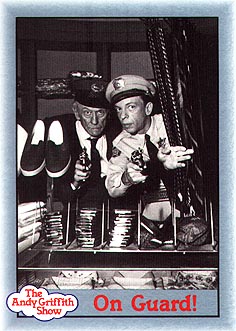 With night watchman Asa Breeney (Charles Thompson) and Barney both on the job, it's a wonder that Weaver's Department Store ever survives ("The Shoplifters," Episode #117).

But Asa admires Barney - especially his "bullet maintenance." As Andy once told Asa, "You and Barney got the most beautiful bullets in town."

Asa's also proud of his shiny ball of tin foil.