---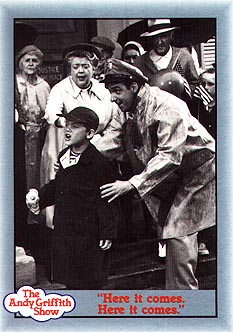 AUNT BEE: Oh, my, what a day for a gold shipment. I've never seen so many people turn out in the rain. Isn't it wonderful?

OPIE: What time they coming through with the gold, Gomer?

GOMER: The truck oughta be coming through any minute now.

OPIE: They giving away any free samples?