---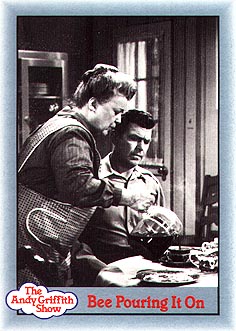 One thing's for sure: Everybody in the Taylor household is well fed. And it's little wonder with Aunt Bee's skills as a cook and her natural hospitality.

An appreciative visitor once summed it up, "Aunt Bee, that was not only one of the best meals I've ever had, but it was served by the most charming hostess."

Never mind that the visitor ws a bank robber.